Limousine Cars: Experience the Opulence of a Ride
Experience the emblem of luxury and opulence as we explore the world of limousine cars, an embodiment of grandeur, comfort and unrivalled convenience.
The Symbol of Luxury
Embracing a luxurious lifestyle is inevitably tethered to the symbolic representation of limousines, an esteemed beacon of grandeur and opulence. Recognized globally as the hallmark of class, a limo's majestic presence redefines the very concept of luxury transportation.
Living a life surrounded by the handmaidens of luxury and class is firmly tied with the image of limousines. These vehicles, known for their abundant features, have transcended their purpose of mere transportation, embodying a tangible manifestation of class and opulence.
A Status Symbol
Limousines are more than just luxury vehicles; they are a physical manifestation of social prestige and success. Their elegance and grandeur instantly elevate an individual's status, accentuating their presence in contemporary society.
Riding in a limousine reflects one's appreciation for luxurious comfort, bestowing an impressive persona of sophistication and a commanding presence in today's image-conscious world.
A ride in a limousine symbolizes a taste for the finer things in life. In a world driven by stature and image, the limousine stands as a powerful indicator of prestige, encapsulating the essence of modern sophistication and opulence.
Exuding Elegance
In a limousine, every surface radiates meticulous craftsmanship, showcasing exquisite elegance. Polished woodwork, fine leather upholstery, and custom-stitched interiors set the tone for a journey wrapped in luxury.
Limousines are a testament to the fine art of vehicle craftsmanship. Lavishly adorned, they proudly announce their elegance with slick lines, seamless finishes, and exquisite details that epitomize grace and beauty.
A paradigm of fine craftsmanship, limousines exude a timeless elegance. Every feature – be it the resplendent lighting or the sophisticated audio system – is designed to augment the sublime ambiance, taking the luxury quotient a notch higher.
Luxury Amenities
The unparalleled luxury amenities of a limousine set them apart as the ultimate choice for those seeking an elevated travel experience. They're the epitome of elegance and sophistication, turning every journey into a memorable venture.
Premium leather seats
Ambient LED lighting
Privacy partition
State-of-the-art entertainment system
Fully stocked minibar
Availability of WiFi
Sleek charging ports for your devices
The Experience of Comfort
Immerse yourself in the unrivalled comfort exclusive to limousine travel – leather seating engineered for ultimate relaxation, remarkably spacious interiors that guarantee your personal space, perfectly combined with state-of-the-art climate control systems to sustain an unparalleled traveling environment. When indulging in the opulence of limousine travel, one experiences more than just transportation, it is an unparalleled journey through comfort and luxury, a ride designed to enhance your status and cater to your most exquisite desires.
Plush Interiors
Unravel the refined aesthetics of limousine interiors that are par excellence. Carefully curated, each design element radiates opulence, showcasing rich leathers, precious woods, and high-end details that are nothing less than visual poetry.
A glance inside a limousine reveals magnificent design intent. The artistry is palpable, marrying functionality with unparalleled luxury. Every line, every curve, amplifies its grandeur, creating a moving realm of comfort and extravagance.
Spacious Seating
Radiating opulence, the palatial seating arrangement inside a limousine is beyond any standard vehicle. With plush leather engraving every seat, limos provide a regal allure as comfort and style blend meticulously together.
The magnanimous spacious elegance of limousine seats amplifies the grandeur. With chosen companions beside, these expansive seats underline the essence of luxury travel, where every inch is cultivated with luxe and comfort in mind.
Advanced Climate Control
In the luxurious realm of limousines, perfection is not an aspiration but a standard. Advanced climate control systems stand testament to this. These systems maintain the ideal temperature inside the vehicle, ensuring each journey is as comfortable as possible.
Limousines – where luxury and comforts meet cutting-edge technology. Their advanced climate control systems can adapt to any weather, ensuring you experience the perfect environment, be it a scorching summer's day or a frosty winter's night.
This seamless fusion of technology and luxury highlights the meticulous thought chaput into every element of a limousine's design. The sophisticated climate control systems are a testament to the unwavering commitment to an unparalleled travel experience.
Different Types of Limousine Cars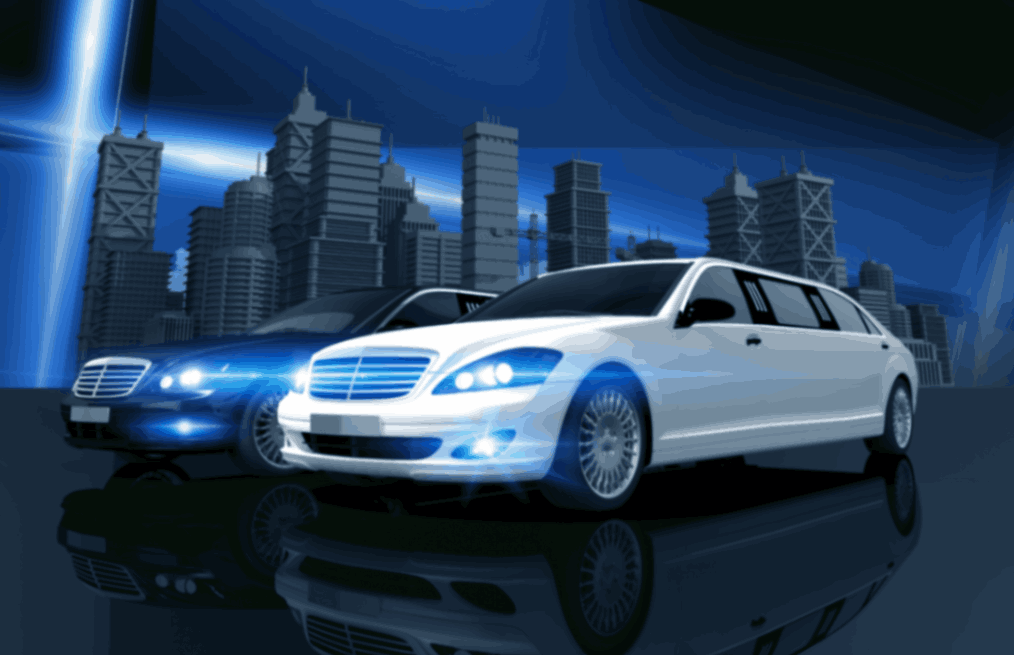 If you're looking to make a grand entrance or simply indulge in a luxurious experience, booking a limousine car service is the way to go. Limousines are synonymous with elegance, sophistication, and prestige. But with so many different types of limousine cars available, how do you choose the perfect one for your occasion? Let's explore the various options to help you make an informed decision.
1. Traditional Limousines:
These are the classic stretch limousines that come to mind when we think of luxurious transportation. With their elongated bodies and lavish interiors, traditional limousines can accommodate a large group of people in style. These vehicles usually feature amenities like leather seating, mood lighting, mini-bars, entertainment systems, and privacy partitions.
2. SUV Limousines:
For those who want a blend of sophistication and spaciousness, SUV limousines are an excellent choice. These vehicles offer ample seating capacity and are equipped with all the luxurious amenities found in traditional limousines. SUV limousines are perfect for larger groups or those who require extra legroom and luggage space.
3. Vintage Limousines:
If you're a fan of nostalgia or want to add a touch of old-world charm to your event, vintage limousines are sure to impress. These timeless beauties exude elegance and make a statement wherever they go. From classic Rolls-Royce to retro Cadillacs, Lincoln, vans, vintage limousines are ideal for weddings, prom nights, or upscale events that call for a touch of glamour and sophistication.
4. Party Buses:
For those looking for a luxurious and fun-filled group experience, party buses are the way to go. These spacious vehicles are equipped with state-of-the-art sound systems, disco lights, dance floors, and even wet bars. Party buses can accommodate large groups of people and are perfect for bachelor/bachelorette parties, birthdays, or any celebration that calls for a lively atmosphere.
5. Executive Sedans:
If you're looking for a more intimate and private transportation option, executive sedans are a great choice. These sleek and stylish vehicles are perfect for business executives, VIPs, or anyone who wants to travel in comfort and style. Executive sedans offer amenities like plush leather seating, climate control, and advanced technology features to ensure a luxurious and relaxing journey.
6. Stretch SUVs:
Combining the best of both worlds, stretch SUVs offer the spaciousness of an SUV with the elegance of a traditional limousine. These vehicles can comfortably accommodate a large group of people and are equipped with all the luxurious amenities one would expect from a limousine. Stretch SUVs are perfect for corporate events, airport transfers, or any occasion where you want to make a grand entrance.
7. Hummer Limousines:
For those who want to make a bold and powerful statement, Hummer limousines are the ultimate choice. These rugged and imposing vehicles are perfect for those who want to stand out from the crowd.
Benefits of owning a limousine car
If you've ever dreamed of experiencing the epitome of luxury and style, owning a limousine car can turn that dream into a reality. Not only does a limousine exude elegance and sophistication, but it also offers numerous benefits that make it a worthwhile investment. Let's explore some of the advantages of owning a limousine car.
1. Unmatched Comfort: One of the most significant benefits of owning a limousine is the supreme comfort it provides. Limousines are designed with plush, spacious interiors that allow you to relax and enjoy a smooth ride. With ample legroom and luxurious seating, you can stretch out and unwind during your journeys like no other mode of transportation can offer.
2. Prestige and Status: A limousine car symbolizes prestige and status. Whether you're attending a special event, entertaining business clients, or simply cruising around town, arriving in a sleek and elegant limousine instantly elevates your image. It makes a statement that you value sophistication and have a taste for the finer things in life.
3. Professional Chauffeurs: Owning a limousine means having access to highly professional and experienced chauffeurs. These skilled drivers undergo extensive training to ensure your safety and provide exceptional service. With their expertise, you can sit back, relax, and enjoy a stress-free journey while they handle all aspects of transportation.
4. Convenience and Flexibility: Having your own limousine offers unmatched convenience and flexibility.
The Ultimate Convenience
Emanating both luxury and convenience, limousines offer a unique blend of comfort that's unmatched. Their on-demand availability and chauffeur services leave no room for travel hassles.
From personalized itineraries to ensuring your comfort, limousines have evolved as the ultimate symbol of convenience—a masterstroke in marrying luxury and ease.
Chauffeur Service
Bespoke service leaves an enchanting impression – it's the linchpin of any limousine ride. Classy limousine chauffeurs, impeccably dressed in crisp uniforms, help unravel this classiness, infusing your journey with a touch of elegance.
Manifesting style, expertise, and understanding, limousine chauffeurs provide an exquisite service that sets the limo experience apart. Brimming with local knowledge and agility, they ensure every ride is seamless, comfortable, and perfectly tailored to your needs.
Not just a drive, but an experience – that's what limousine chauffeurs deliver. Their consummate professionalism and dedication to your comfort transforms your travel into a memorable episode of luxury, underlining the invincible appeal of a limousine service.
On-Demand Availability
24/7 limousine service amplifies the luxury of travel experience manifold. Unpredictability of time is no longer a hurdle, making last-minute journeys lavishly comfortable.
Highly efficient, prompt, and ready-at-your-service, limousines depict convenience at its best. A single call ensures the regality of the limo experience is at your doorstep, whenever you need it.
Personalized Itineraries
Making the most of a limousine journey extends beyond the luxury accessories inside the vehicle. The true joy lies in the freedom of customizing your sojourn, letting you explore every pit stop without being bound by rigid schedules. Personalized itineraries unlock a new layer of luxury that upholds your preferences.
Experience the flexibility and freedom of a limousine ride as you design your own path. Map out your stops, the time you want to spend at each, and any other detours you fancy. The limousine experience provides an ultimate bespoke journey, letting you control the route.
The beauty of personalized itineraries lies in experiencing a journey tailored to your desires. Whether it's for business, leisure, or a night out with friends, the limo service's willingness to adjust to your needs reflects its commitment to premium customer service.
Features of a Limousine Car
If you're in the market for luxury transportation, a limousine car is undoubtedly an excellent choice. Known for their elegance, sophistication, and timeless appeal, limousines offer a range of exceptional features that set them apart from other vehicles. Whether you're planning a special occasion, a business trip, or simply desire a stylish mode of transportation, here are some key features you can expect to find in a limousine car.
1. Spacious Interior: One of the most prominent features of a limousine car is its spacious interior. Designed to provide ample room for passengers to relax and enjoy the ride, limousines typically offer comfortable seating arrangements with plenty of legroom. Whether you're traveling alone or with a group, the interior of a limousine ensures a luxurious and comfortable experience.
2. Luxury Amenities: Limousines are synonymous with luxury, and their amenities reflect this reputation. From plush leather seating to an exquisite bar area, limousines are outfitted with various features that create a lavish ambiance. Many limousines also come equipped with state-of-the-art entertainment systems, including high-quality sound systems, flat-screen TVs, and even fiber optic lighting to set the mood.
3. Privacy: With tinted windows and a partition separating the driver from the passengers, limousines offer a high level of privacy. This makes them an ideal choice for business executives, celebrities, or anyone looking to enjoy a discreet and private journey.
4. Professional Chauffeur: A limousine car comes with a professional chauffeur who is not only skilled in driving but also trained in delivering exceptional customer service. The chauffeur ensures a smooth and comfortable ride, taking care of all the details and ensuring your safety throughout the journey.
5. Safety Features: Limousines are equipped with top-of-the-line safety features to ensure the well-being of passengers. These features may include airbags, seat belts, anti-lock braking systems, and stability control, among others. The combination of these safety features and the expertise of the chauffeur provides peace of mind while traveling in a limousine.
6. Impressive Exterior: The exterior of a limousine car exudes class and sophistication. With its sleek and elegant design, a limousine is sure to turn heads wherever it goes. Whether it's for a special event or a business meeting, arriving in a limousine leaves a lasting impression.
7. Customization Options: Limousines offer a wide range of customization options to suit your preferences and needs. From choosing the color and style of the vehicle to adding personalized touches such as decorations or branding, you can create a unique and personalized experience in a limousine.
Conclusion:
When it comes to luxury transportation, a limousine car is a top choice. With its spacious interior, luxury amenities, privacy, professional chauffeur, safety features, impressive exterior, and customization options, a limousine provides a truly luxurious and unforgettable experience. Whether youare attending a special event, going to a business meeting, or simply want to travel in style, a limousine can elevate your journey to the next level. Booking a limousine service ensures that you will arrive in comfort, style, and with a touch of elegance. So why settle for ordinary transportation when you can indulge in the opulence of a limousine? Book your limousine service today and experience the luxury and sophistication that only a limousine can provide.
Frequently Asked Questions
Unravel the luxury and elegance of limousine cars with these commonly asked questions.
What is a limousine car?
A limousine car is a luxurious and spacious vehicle associated with elegance and prestige, offering comfortable and stylish transportation.
How can I book a limousine car service?
Booking a limousine car service is easy. Contact a reputable provider, provide your desired date, time, and location, and they will assist you with the reservation.
Are limousine car services reliable?
Yes, reputable services prioritize reliability and professionalism, ensuring well-maintained vehicles and experienced chauffeurs for a seamless experience.
How much does a limousine car cost?
Are you dreaming of arriving in style to your next special event or looking to add a touch of luxury to your transportation? Booking a limousine car service can be a great option. However, the cost of a limousine car can vary depending on various factors such as the type of vehicle, the duration of the rental, and the location.
The cost of renting a limousine car rates can range from around $75 to $250 per hour. This price usually includes the chauffeur, fuel, and other basic amenities. Keep in mind that some limousine car services may have a minimum rental time requirement, especially during peak seasons or on weekends.
Is it necessary to tip the limousine car chauffeur?
While not mandatory, it is customary to tip the chauffeur as a gesture of appreciation. The amount is usually 15% to 20% of the total cost.
How far in advance should I book a limousine car service?
It is recommended to book as early as possible, especially for special occasions or peak seasons, ensuring availability and necessary arrangements.